Woman of Impact shines a spotlight on women's health as cardiovascular disease is the No. 1 killer of women.
By joining this campaign, you will be part of a nationwide network of women who are passionate, competitive, well-connected and driven to make a difference.
Launching annually on National Wear Red Day®, the first Friday in February, this 9-week competition empowers changemakers from across the U.S. to leverage their networks to create an impact in their community. By forming Impact Teams, participants use their collective influence to educate women on their risks, raise critical dollars to help fund lifesaving research and advocate for the health and well-being of all women – all while earning points for the impact they are making in their community and beyond.
At the end of the campaign, the nominee that makes the greatest impact and raises the most funds will be named their community's Woman of Impact winner.  The nominee who earns the most points in the country will be named the American Heart Association National Woman of Impact Winner.  
Be a part of a movement that is changing the future of women's heart health.
Congratulations 2023 National Woman of Impact Winner, Iliana Rentz!
Nominate a Woman of Impact
Do you know someone who is ready to step up and make an impact on the future of women's heart health? We are now accepting nominations for the Woman of Impact campaign. Click here to nominate a changemaker from your network today!
Want to learn more about Woman of Impact in your community? Search campaigns across the country here. 
Learn more about the ways you can support the American Heart Association's mission to be a relentless force for a world of longer, healthier lives.
Meet Our 2023 Centennial Club
Cristina Civetta
Woman of Impact
New York, NY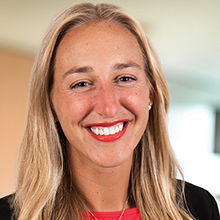 Jenny Collopy
Woman of Impact
Cincinnati, OH
Christine Machado
Woman of Impact
Orange County, CA
Iliana Rentz
Woman of Impact
Palm Beach, FL
Meet our past Centennial Club Winners
here
.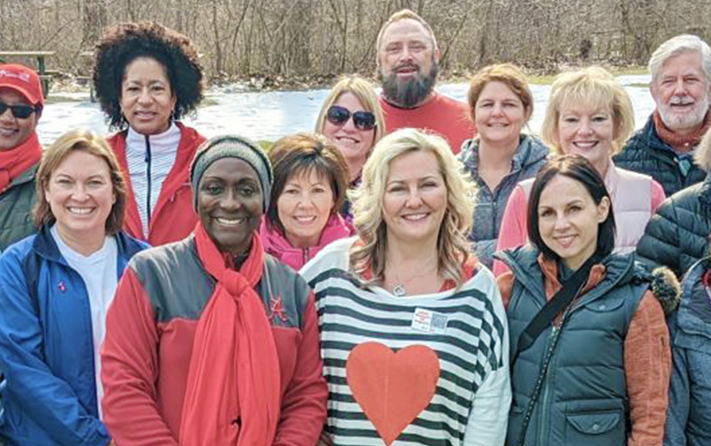 Learn More About Go Red for Women
The American Heart Association's signature women's initiative, Go Red for Women, is a comprehensive platform designed to increase women's heart health awareness and serve as a catalyst for change to improve the lives of women globally.
Woman of Impact takes place in over 100 communities across the country. Get connected with your local campaign today!
Invested in research funding since 1949 — more than any nonprofit organization except the federal government
The American Heart Association trains more than 20 million people annually in CPR
Go Red for Women has a presence in 51 countries through 55 sister organizations